IS IT TIME FOR A NEW BROKER? A NEW EXPERIENCE?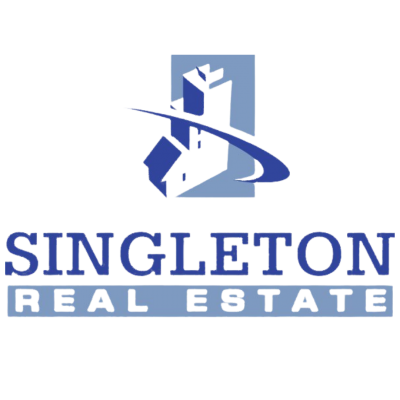 Welcome, and thank you for your interest in Singleton Real Estate!
Since 1988, Singleton Real Estate has contributed to our clients' bottom lines and successes by providing commercial real estate brokerage, valuation and tax consulting services. Specializing in the development and creation of suburban downtowns, we maintain offices in Downtown Woodstock and Downtown Kennesaw.
Your real estate needs will be handled by experienced and qualified real estate agents that offer professional advice and personal service. Our commitment is to provide our clients with the best advice and service, while maintaining the highest ethical standards and credibility.
Trust Matters: As partners with you in providing commercial real estate counsel, we are not afraid to walk away from the wrong deal.
Expertise Matters: We're a boutique firm with vast experience in the redevelopment of suburban downtowns and a wealth of knowledge in many other varying real estate disciplines.
Communities Matter: If it's not good fit for your community, it's not the right deal for us either.
Integrity | Honesty | Ethics
Customer service | Client gratification
Innovation | Creative thinking
Superior work ethic at all levels
Honor expectations and commitment
Expertise in suburban downtowns
Larry Singleton is the founder and President of Singleton Real Estate, Woodstock, Georgia's oldest continually operating real estate brokerage and appraisal company. With multifaceted experience in commercial real estate, he is known as that one trusted, experience and skilled advisor one needs when making all of your real estate decisions
He is a graduate of Georgia State University with a B.B.A. in Real Estate. He is a Licensed Real Estate Broker in Alabama, Florida and Georgia and a Certified General Appraiser in Georgia and South Carolina.
Larry enjoys live music, golf and is a big fan of the Atlanta Braves. He lives, works and plays in Woodstock, Georgia, where he previously served as a County Commissioner.
Robert is responsible for the firm's overall business development processes including communications, strategy, and visioning to promote and enhance the business. With his vast experience in politics and governance, he serves as liaison to local and state policymakers on behalf of the firm.
Robert is a graduate of Kennesaw State University with a Bachelor of Arts in Political Science. He is a member of Christ Episcopal Church in Kennesaw where he serves. Being a triathlete, he spends his spare time training for triathlons.
Tracey is a real estate advisor who specializes in Kennesaw and the surrounding area.
As a 25-year resident of Kennesaw who previously served as Chair of the Kennesaw Downtown Development Authority and currently serves as
a Kennesaw City Council Member, she's been actively engaged in Kennesaw's economic and lifestyle development for many years. Tracey earned a Bachelor of Business Administration Degree with a concentration in Marketing from Georgia State University and a Master of Arts Degree with a concentration in Professional Writing from Kennesaw State University.
An avid exercise enthusiast and daily walker, she's a big proponent of walkable cities.
Tony is a real estate and business strategy advisor for Singleton Real Estate. He coordinates organizational strategy for our commercial real estate clients; including business planning, human resource organization, and consequence management. He has led national and international projects for manufacturers and major retailers.
Tony is a graduate of the U.S. Air Force Academy and the U.S. Naval War College Command and Staff program. He received his M.B.A. from Louisiana State University-Shreveport and
is currently a doctoral candidate in Walden University's D.B.A. program, with a concentration in Entrepreneurship.
Christin is a real estate advisor specializing in Cherokee, Cobb, and Paulding Counties.
For the past 7 years, Christin has been a residential agent honing her negotiating and site selection skills. As Christin makes the transition to commercial real estate, she will also continue to develop a residential set of offerings.
Christin is an accredited buyer representative and a military relocation specialist through the National Association of Realtors. She has called Metro-Atlanta home for over 30 years, and knows it inside and out.
Kennesaw's Eastpark Village
Sanctuary Companies, a Georgia based real-estate development company, assembled 70 parcels of property located along the Cherokee Street Redevelopment Corridor in Kennesaw, Georgia. Sanctuary Companies along with its partner Varden Properties closed on the assemblage in 2019. The $280 million mixed-use development, Eastpark Village, will transform the north gateway to downtown Kennesaw into a vibrant mixed-use community.
The $250 million to $300 million development is being constructed on over 55 acres of land along Cherokee Street between McCollum Parkway and Downtown Kennesaw. It will consist of a total of 850 residential units, including apartments, townhomes and senior living. The commercial component will include a Lidl grocery store, retail, shops, restaurants, a hotel and office space.
Early in the acquisition and development process, Singleton Real Estate assisted the developer in visioning and developing a pre-leasing plan for the project. Our firm also assisted the City of Kennesaw in the acquisition of the right of way for the widening of Cherokee Street through the project.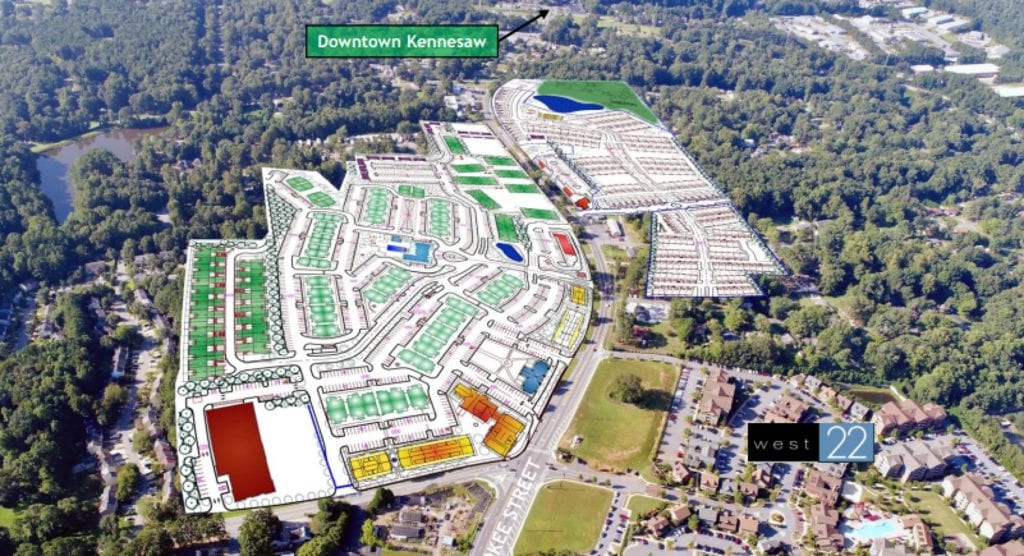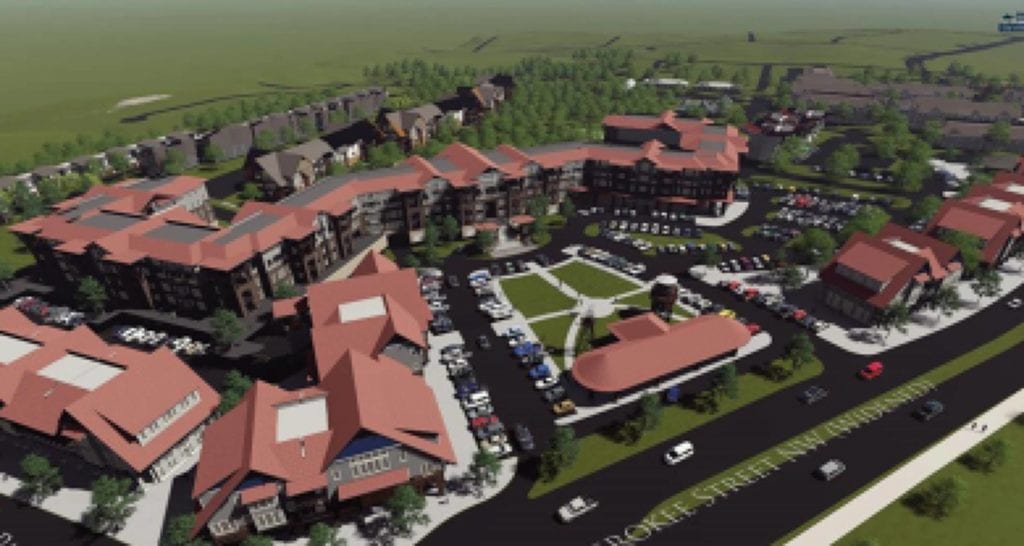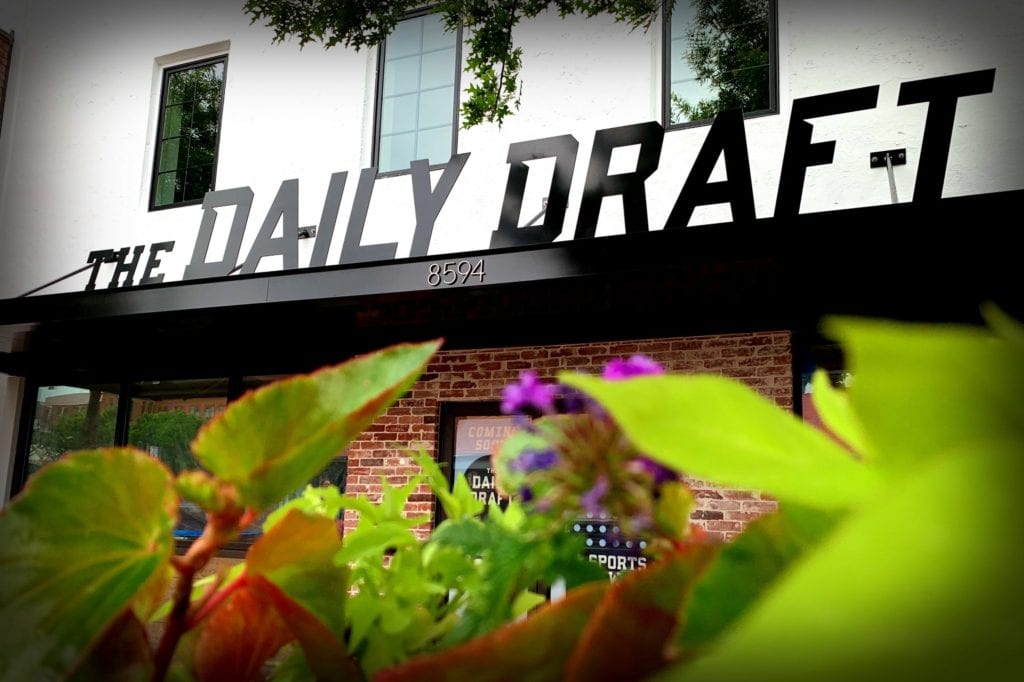 The Daily Draft is a repurposed development of a historic structure built in 1888. Recognizing the lack of a sports bar-restaurant facility, Singleton Real Estate facilitated the repurposing of a historic 1888 building into a premier sports bar facility. Containing a total of 5,200 square feet.
Singleton Real Estate acted as the promoter for this development. The firm placed the property under contract on behalf of the investment group. We organized the group of investors and represented them on the purchase of the property. The firm handled all of the permitting for the change in use to a restaurant, including obtaining relief from Woodstock's stringent parking requirements. Upon the purchase of the property, we represented the ownership group in locating a suitable tenant for the space.
We have one location in the heart of downtown Kennesaw, Georgia.
Drop by anytime for a cup of coffee so we can talk about music, small-town history, and, of course, real estate.