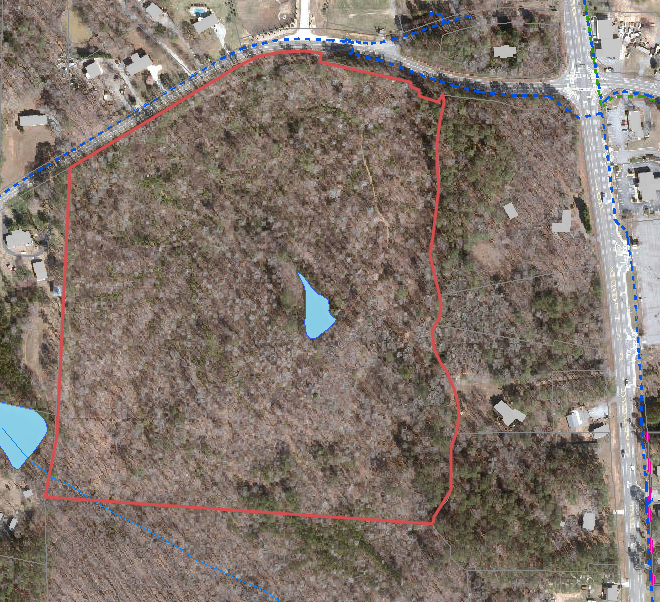 33.35 Acres on Mountain Road, one lot west of State Highway 140. Located in Cherokee County.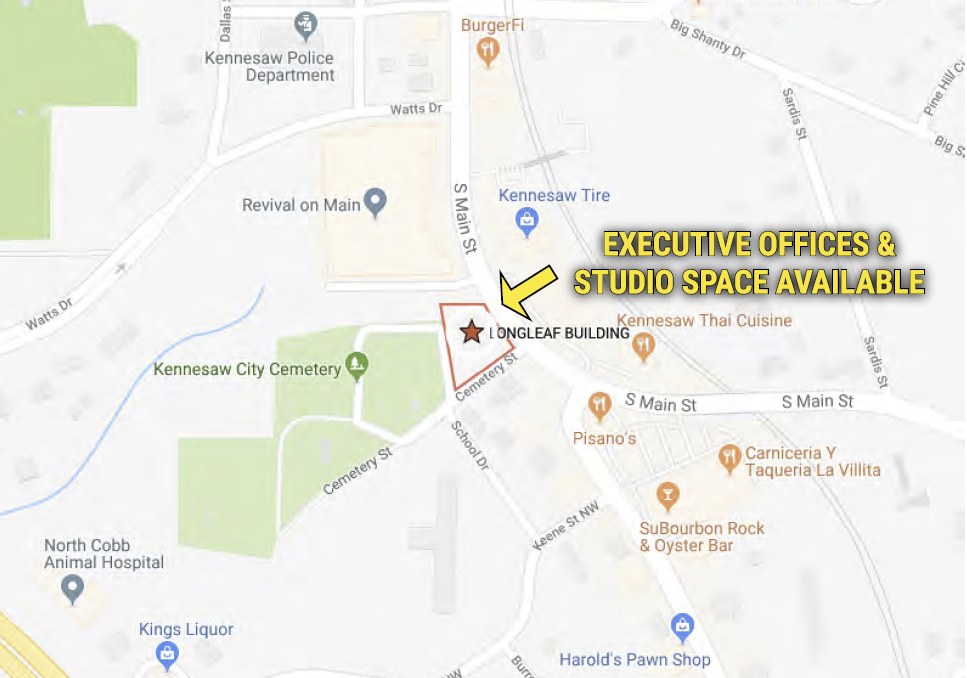 This building is full of potential. There's office and studio space for ventures of all sizes. The property is located in the heart of the city, adjacent to Revival On Main in the walkable area of Downtown Kennesaw.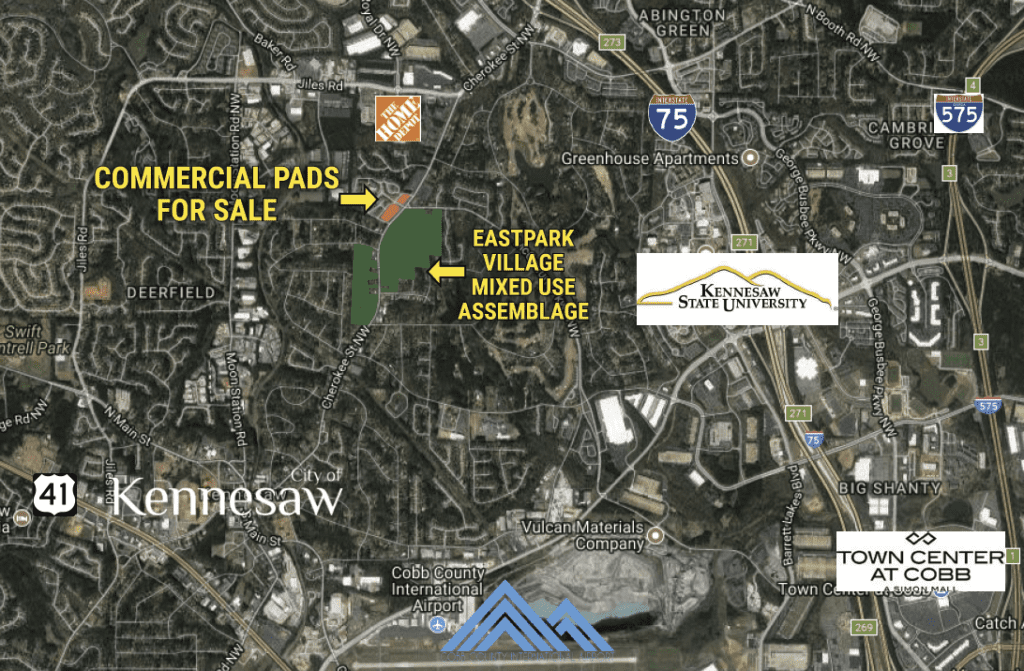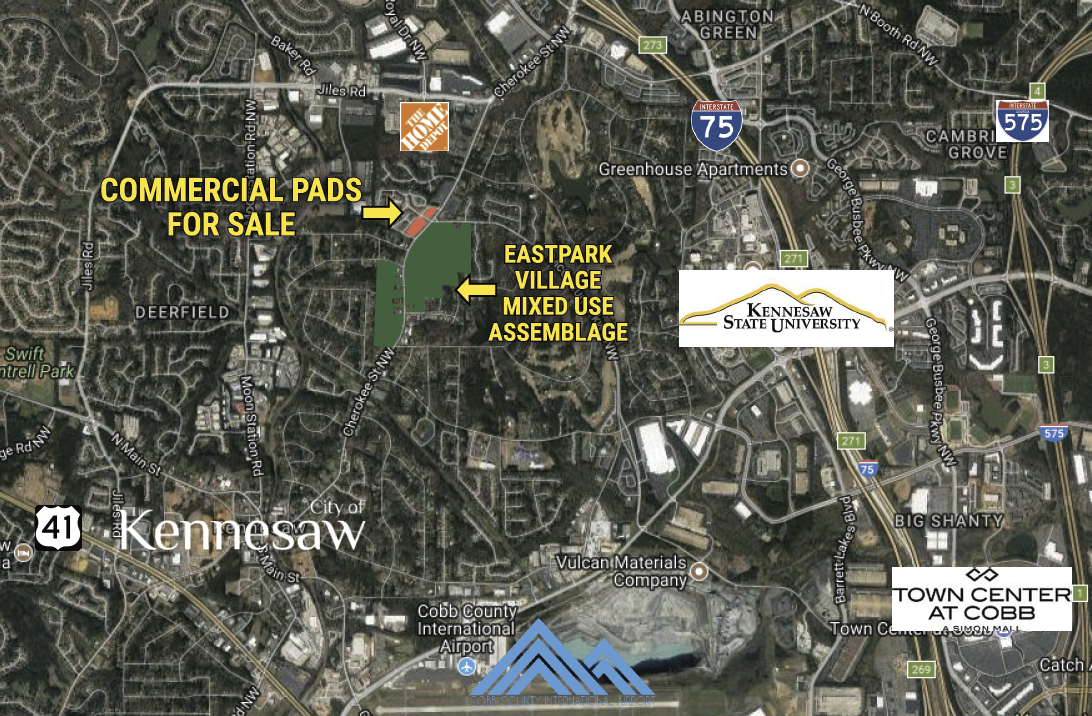 Graded retail commercial pads with all utilities ready for immediate development located 23-miles northwest of Atlanta in the City of Kennesaw. This intersection will show tremendous growth with the development of EastPark Village.